Hear from our clients.
Hear from our customers in their own words how they shifted the way they approach their marketing.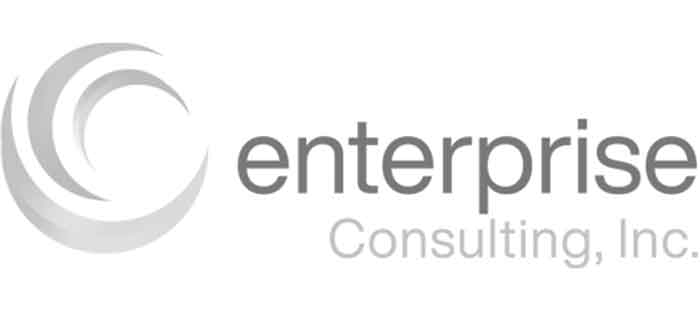 As a small consulting firm, we didn't have any in-house marketing expertise, so we were looking to bolster that aspect of our business. Their work is of the highest quality and always exceeds our expectations from a consultation perspective. We're impressed with their comprehensive industry and marketing knowledge and strategies.
Cindy and Michelle helped us formulate our Vision Statement and taught us how to use it. I have it taped to my wall now and regularly refer to it for decision-making. Highly recommend Foundations First Marketing and what they do for people!
My client's leadership team is excited and clear about the direction of the company and I know the outcomes will benefit the bottom line as well as morale after their Foundations First Marketing assessment.
Honestly, I loved working with Michelle – I think the info and explanations she provided were amazing. She went into detail but made it easy to understand. We are really trying to shift our focus from "all eyes on the product" to "how our customers benefit from having this device installed." I am even using her suggestions on other product websites and marketing materials. I truly think she is an asset to everyone who uses her services. I am a visual person, but also a data nerd so the excel sheets were beyond amazing. We still have a bit of work to do, but now that we have a roadmap of what needs to be done, it makes it a million times easier.
Michelle is very detailed, and really knows her stuff. The tools and resources she has provided have been very helpful. You can tell she has been doing this a long time and really loves what she does. Her enthusiasm is contagious.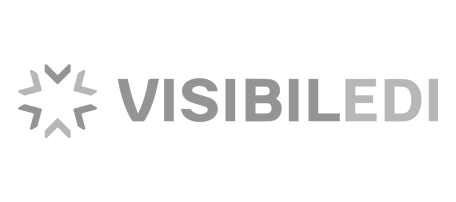 Before working with Foundations First, we didn't have a well-defined path forward to launch our marketing program in a strategic way. Then, after our first meeting, expectations of what we were embarking on became clear.

The plan was articulated, resources assigned, and immediate progress happened. While we have much room to grow on how creative we can be with the campaigns, having a solid foundation to build from is invaluable.
VisibilEDI knew that it needed a partner to help us understand and articulate our brand to create the best message to our markets (and a process to sustain momentum). Similar to who we are to our clients, we needed a trusted advisor to use straight talk and tough love on us to help get us organized to be able to tell our story better. Foundations First was that partner that helped us look at ourselves, our message and our market with more awareness. We are very pleased with the result and are gaining momentum rapidly in our market space.
As a business owner, I was bleeding money in ineffective efforts to spread the word about our business. Before working with the Foundations First team, we were overworked in our marketing and confused about why nothing was working.

Foundations First was single-handedly the best investment I have made in my business.

The program helped me see every corner where my branding was muddied and confusing my potential clients. We worked through all the channels and discovered where we were currently spending our time and money and getting mediocre results.

After finding the holes in my marketing efforts, I got a rock-solid plan on how to get back on track. "Plan" is a gross understatement. The program included what I should STOP doing and where to redirect that energy. It showed me how to break down the efforts to move forward, informed and empowered that my messaging will hit in all the right ways.

We were given templates and tools for any task that needed it. The road to complete change was laid out in painstaking detail. We could see that it was going to be a lot of work but the steps were bite-sized and doable. We felt like and knew that we could do it because it was laid out so clearly.

I feel so confident we will reach more of our ideal clients with a clear message of how we are the only ones that can help them in our special way. This was a complete transformation for us and the way we approach marketing. We are emerging a stronger team on a targeted mission.
Before working with Foundations First, there was a sea of things that needed to be fixed. Now, everything that needs to be fixed is prioritized, contextualized with stats, and part of a structured game plan.

When tackling a project this big, the tactical marketing plan design makes the big tasks (where many people are involved) very simple, manageable, and realistic. I can't imagine trying to go through this process without this framework.

The prioritized tactical plan better positions me to be able to tackle those things that need to be done now, which increases my productivity and confidence.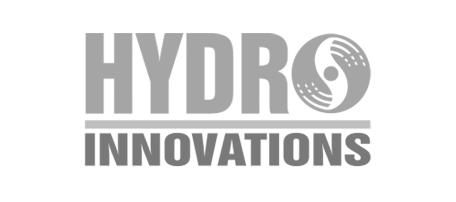 Firstly, our digital presence has grown at a very pleasing rate, Michelle suggested that at first our results may cause a plateau but that never happened, we have gone from strength to strength!

Secondly, Michelle is fantastic at keeping us moving along. Where we might stop and take a hiatus, she keeps gently pushing us along, and shows us what we need to know to keep improving.

Before working with Michelle, I wasn't convinced that the people guiding us for our web presence (mainly SEO) were overly beneficial. It turns out I was right – spending money on coaching with Michelle means we can take care of the basic stuff in house and keep learning new things. If there are one off hi-tech tasks, Michelle's team can happily carry them out and we can credit our monthly coaching time to take advantage of this, so we can keep our costs in check and our digital presence constantly improving.

The 3 most significant improvements in our business since hiring Michelle:
1. Highest annual revenue EVER in our business – even during covid!
2. Much greater digital presence and double the online enquiries
3. A better understanding of email marketing and the platform we use
4. Increased social media presence sending customers to our website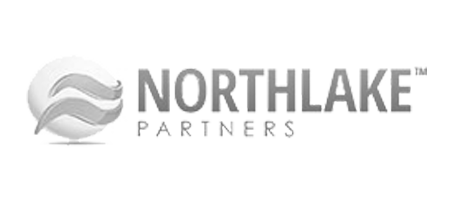 Our marketing efforts have gone from good yet misaligned to GREAT, synchronized and strategized!

Before working with Michelle, we didn't have a vision for the future of our marketing efforts and, for the marketing efforts we'd already made, we didn't know how to determine whether or not they were successful. Now, we have a solid foundation that helps us put our best marketing foot forward, we have a system for tracking and analyzing campaigns to determine their success and make any necessary tweaks, and, most importantly, we have a strategized vision for our future marketing.

The three most significant improvements in our marketing efforts thanks to Michelle and the Foundations First team have been the increase in our number of qualified leads, the improved efficiency in content creation and planning thanks to our newly defined direction and the newfound CONFIDENCE we have in what we're putting out into the world.
I cannot recommend working with Michelle and Cindy enough!

Michelle and her team are responsive, agile, and collaborative. We are treated as partners, not just clients. Before we started working with Michelle three years ago, our team had gut feelings on the effectiveness of our campaign's efforts that were more correlation, not causation.

After bringing Michelle on board, we have data-driven metrics to measure the total impact, which we can then adjust depending on our intended outcome. We've set baseline targets that allow us to understand our true potential.

Michelle brings such a wealth of knowledge and experience to every project. She's always willing to do the research and legwork to give the best advice and recommendations possible or take the time to teach us how to manage our campaigns internally, so we fully understand how to set goals and conversions.

She's a god damn gem. Any company would benefit from engaging with her company.
In Michelle, we have an unbelievable source of information about best practices in marketing and in marketing technology, and an inspiring voice urging us forward to do our best work to help the people we care about helping.

Before we started working with Foundations First, we had a big-picture goal for what we wanted to accomplish, but we didn't have a plan. Now we have a plan, and it's working for us!

The most significant improvements are in our productivity--knowing what to do in what order, knowing how to do each step, and being confident that we're moving in the right direction. Being mentally prepared to go through the process of marketing is, in my opinion, the most important step to getting the marketing outcome you want. So this is the best result we could have asked for from working with a marketing consultant.

A little background: my father and I have been partners in a tutoring practice for the last decade, and have been fortunate enough to keep a pretty full practice with a minimal marketing outlay, and certainly no coherent overarching strategy. The consequence of that was a little bit of complacency...and when it came time for us to start creating the digital analog to our successful, but minimalist, offline sales funnel, we were lost. We had a decent amount of the language we wanted to use, and virtually nothing else.

A few weeks ago, we took the first meeting and requested the audit. Michelle came back to us with a massive presentation about everything we were doing suboptimally (or, in a lot of cases, not doing at all), and provided the kind of detailed step-by-step roadmap that only comes from someone who a) absolutely knows what they're doing, and b) absolutely gives a damn about doing it right.

The audit came with a thoroughly researched explanation of what our competitors were doing (and, most importantly, what she intuited they were doing wrong) and how we could exploit their fundamental marketing weaknesses to our advantage, and with the built-in flexibility of a few different tracks for if we decided to take a more cash-heavy or labor-heavy approach in the near term.

And the kicker was the list of eighty-nine tasks she recommended completing over the course of the next several months to make sure every facet of our marketing was going to run smoothly and in sync with all the others.

We walked into the first meeting with a goal in mind but not really knowing what we were supposed to do first, second, third...and now we know exactly what to do and when. It was, quite frankly, inspiring. I cannot recommend Michelle highly enough. And I'm already through about 40% of the items on the list. (What can I say? We were pumped!)
Before working with Foundations First, I had been hyper-focused on little spots without clear goals in mind. I was ineffective in how I approached things. Now I think about solutions more creatively and in a much bigger-pictured way. Moreover, I now am able to prioritize my improvement targets, for I have a roadmap that is quantified and guides me with approximately how many hours each task should take.

Foundations First helped me stop wasting effort on things that were just shots in the dark, which cost time and money. Now, I'm focused, more effective, and I save time and money!