Tools, tips, & resources for B2B marketing ready and waiting for you.
Take a look around and let us know if you aren't seeing what you need. We are always looking for ideas!
Guides, Checklists, & Tools
These assets are un-gated! You do NOT have to fill out any forms. You get direct access.
Download without the fear of getting spammed by a bunch of sales calls and email! 
Find out if your marketing is costing you time and money due to cracks in the foundation.
Use this every quarter to check your marketing foundations. Follow the list and find issues before your prospects do.
Before you hire a social media vendor, make sure you are ready to get the most of it.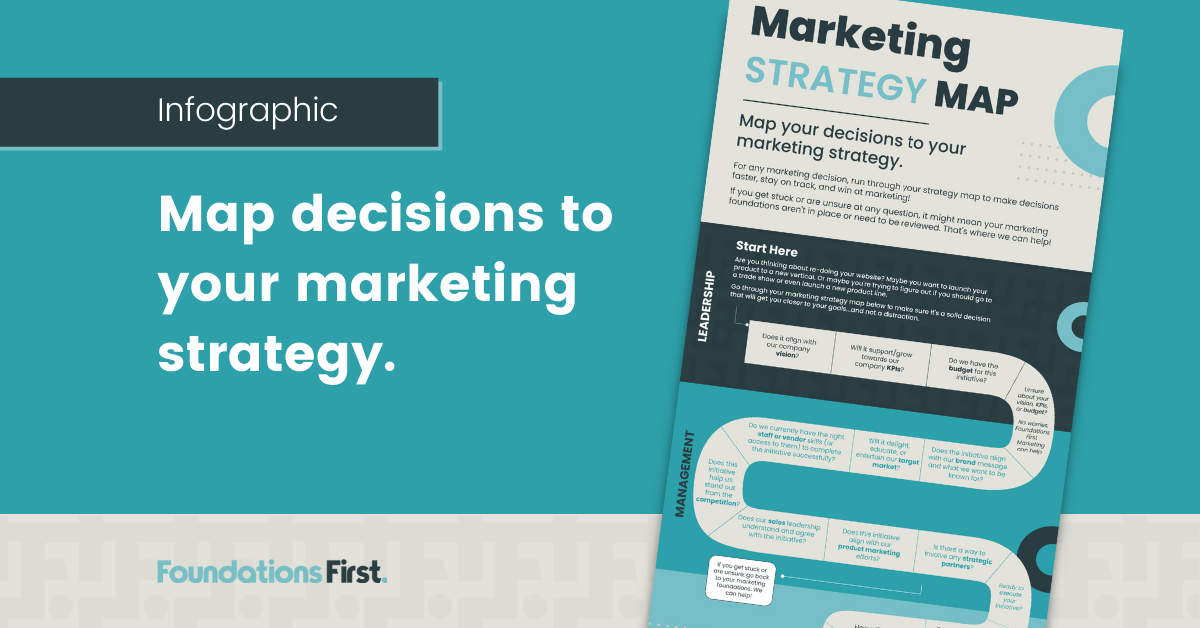 For any marketing decision, run through your strategy map to make decisions faster, stay on track, and win at marketing!
When it's time to evaluate your marketing department, start with this list of marketing foundations.
Running on EOS? We've compiled marketing Rocks for you to cut, paste, and adjust.
Recommended reading for B2B marketing & beyond.
We find these books especially helpful.
Marketing Foundations:
Founders Edition
It's a succinct, funny, and honest take on what B2B entrepreneurs face when it comes to avoiding marketing BS. Subscribe and be the first to get a copy.
The Myth of Modern Marketing Attribution
Marketing Strategy Map for Making Better Marketing Decisions
Setting Marketing Expectations with the C-Suite & Visionary
Foundations First Marketing Approach
Be Unapologetic About Your Vision and V/TO
The Reality of Modern Marketing Funnels
Marketing Knowledge Library
As we develop guides and content for clients, we share the info here. Enjoy!