Marketing Resources & Training
Tips, guides, and how-to training videos to keep your B2B unstuck.
Featured Marketing Resources
Guides, checklists, and templates to save you time.
These assets are un-gated! You do NOT have to fill out any forms. You get direct access.
Download without the fear of getting spammed by a bunch of sales calls and email! 
Find out if your marketing is costing you time and money due to cracks in the foundation.
Use this every quarter to check your marketing foundations. Follow the list and find issues before your prospects do.
Before you hire a social media vendor, make sure you are ready to get the most of it.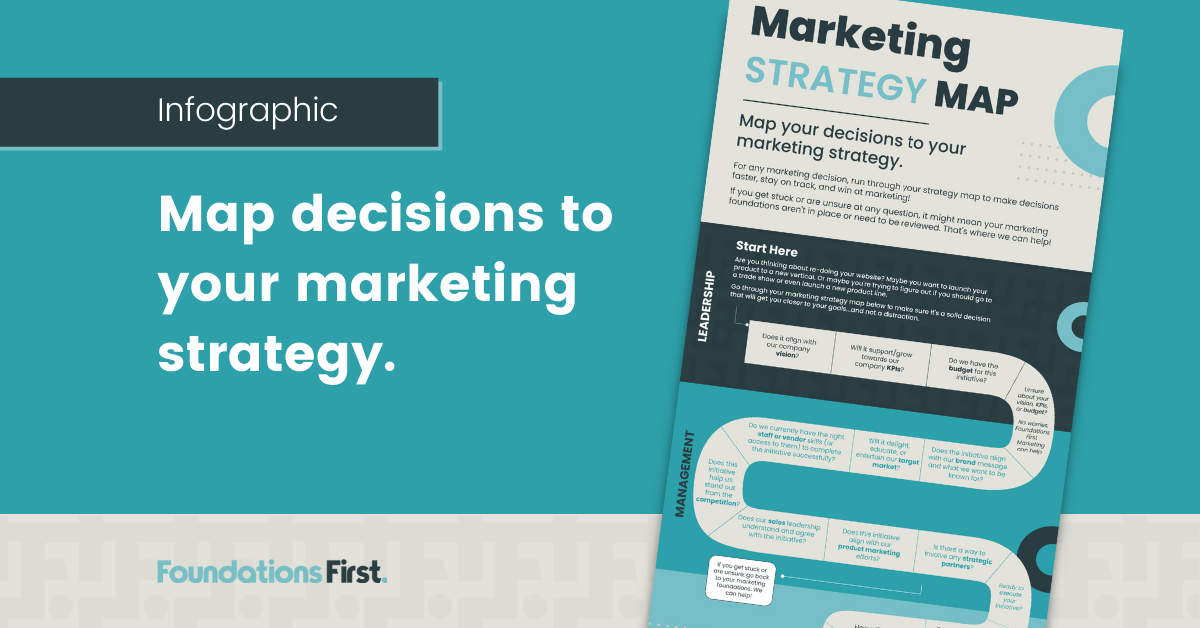 For any marketing decision, run through your strategy map to make decisions faster, stay on track, and win at marketing!
When it's time to evaluate your marketing department, start with this list of marketing foundations.
Over the years we've documented marketing rocks to use during quarterly EOS meetings. We've compiled them here for you to cut, paste, and adjust to save you time and keep you focused.
Marketing Knowledge Library
As we develop guides and content for clients, we share the info here. Enjoy!
5 Signs You Have Critical Cracks in Your Marketing Foundation
...and what it might be costing you.
Download Your Free Guide:
Start fixing your marketing foundations right away and stop wasting time and money on tactics that simply aren't working.
That's right! No form to fill out. We just want you to have the info. We're cool with anonymous downloads.